Centre Fees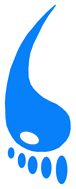 Fees (as of 1 March 2020)
Children 0-2 years old: $1 per hour
Children 3-5 years old: 30 hours free
All children, all families, are eligible for the above rates up to a maximum of 6 hours per day. After that the regular rate of $5 per hour applies.
Casual Hours
If your child requires one off extra hours, or a one off extra day, the casual rate applies of $5 per hour
Extra days or hours need to be in consultation with the centre manager, and will be granted if space is available.
WINZ Subsidies
If you think you may qualify for a WINZ subsidy and have a 0-2year old enrolling with us, we would appreciate you applying. Centre managers are able to help you with filling in forms if needed.
Important to Note
We do not charge for public holidays
Charges do still apply if your child is absent
We may charge an Early/Late fee if you drop your child off too early or are really late picking up your child and you haven't let us know.
Holidays
Every child may take 15 days holiday per year. If you have tell us that you are going on holiday, we can apply a 50% discount to your regular fees for the duration of your holiday.
If your child is to be away for longer than 3 weeks please speak to the Centre Manager.
Please let us know as much in advance as possible if you will be taking a holiday.