The Journey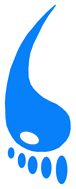 The Soul Room - Infants and Toddlers
The Relationship is All
Developing a relationship with you and your child, that is real and genuine, comes before everything else. The Soul Room is a calm and nurturing environment, supported by teachers who are unhurried in their teaching practices. Your child will be free to explore the environment; both inside and outside. They will enjoy long periods of uninterrupted play. The teacher's role in this very important process is to observe and only step in when required to do so.
All practices in the Soul Room are guided by the Pikler Principles. Everything that happens in this room is centred around the needs of your child. Important care moments such as feeding, nappy changing and sleeping are based on the individual requirements of your child.
Feeding
Your infant will always held while being fed. They will never put into a position that they cannot get into themselves. Your child will be encouraged to develop their independence and access their own food when they feel hungry.
Sleeping
In the Soul Room you will have a choice of either sleeping in a cot, stretcher or mattress for your child's sleep. We will discuss this with you when you enrol. We encourage you to be present for your child's first sleep and be there when they awake.
Nappy changing
Nappy changing is carried out in partnership with you as well. As with the sleeping routine, we value observing how you change your child's nappy the first time, so we can see what is normal for your child. On the second nappy change the teacher will change your child's nappy while you observe. By doing this we are ensuring that we are best meeting the needs of your child.
Primary Care
Each child has a Primary Caregiver, who is responsible for your child's daily needs and communicating with you about your child's day.
The Heart Room - Over 2's
Transitioning into the Over 2's area is a process that is developed in partnership between you and teachers. The decision to transition your child to the older children's area, is based on several factors, such as their ability to manage self, communicate, their physicality, and social competency.
Your child will initially spend a short amount of time visiting in the Over 2's area each day. This time is extended based on how your child is finding the space. Eventually your child will be spending more and more time in the Over 2's and only retreating to the comfort of the Soul Room when needing it.
Around this time, where possible, a Soul Room teacher will also transition out to the Over 2's area to be close by if your child needs a familiar face while building closer relationships with the Over 2's teachers.
Explorers - 3-5 year olds
At Footprints we are passionate about exploring nature and our wider community and the experiences it has to offer for your child. At the centre we endeavour to conduct trips for our older children so that they have the opportunity to have real life experiences. No two days are the same –one day your child could be making biscuits in a café, the next day they could be walking along the track to Cathedral Cove in Ha Hei or spending the day at the beach or bush.
The Explorers programme allows your child to take responsibility and direction for their own learning and apply the knowledge that they have gained from the centre in a different context.
Transition to School
Transition to school is a big step in a little persons life. Good communication between parents and teachers helps us all to support your child. As your child nears their 5th birthday please let us know about your plans, any school visits, prospective start dates, and which school you have chosen.
This is a special time at the centre, as we celebrate your child's journey with us. We will be sad to see them leave, but so happy that they are ready to go.